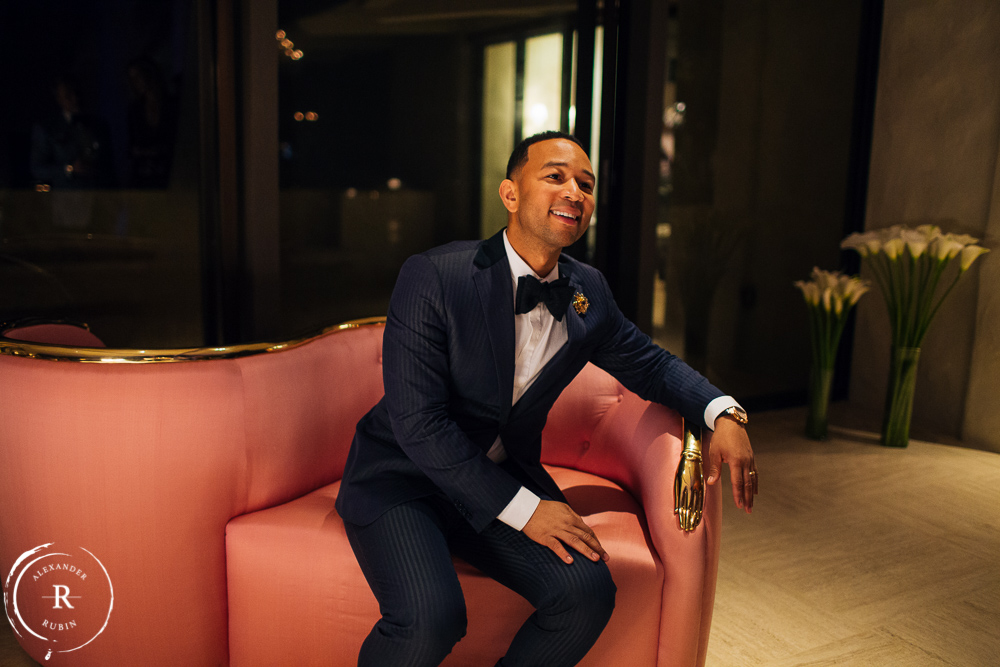 You've heard the cliche "I have to pinch myself", right?  That's the feeling I had when shooting this event. It was an intimate private dinner at the home of Jean-Charles Boisset and Gina Gallo-Boisset. The Boisset's home, Wappo Hill, is well known in Napa Valley as it sits at the highest point of the Napa Valley floor. It was once the place where the Wappo Native Americans watched over the valley. It's a stunning ranch style home designed and built for Robert Mondavi. The dinner was part of an auction lot from Auction Napa Valley, which benefits community and youth organizations. Guests dined on a world class dinner catered by Boisset Family Estates Chef, Michel Cornu. A highlight of the evening was the private performance by Grammy and Oscar Winning artist John Legend. Boisset and Legend have become partners in The LVE Collection by John Legend, produced in collaboration with Boisset's Raymond Vineyards. Boisset's words about the evening were heartfelt and summed up the night to perfection:
The stars and energy were all aligned Friday night on the historical and highest energy point of The Napa Valley, Wappo Hill! Artist of the century John Legend, fantastic winery owners from Napa and the best friends ever for a gathering that was illustrious, magical and also beneficial for the community…Wine brings people together and music enchants and transports them… What an association where all senses, singing and the melody magnetized all of us. We are so grateful to breath the oxygen of life !With passion and love, Warmest Wishes, Meilleures Salutations…..Jean-Charles Boisset
BoissetCollection.com, JCBwines.com
My deepest appreciation and thanks go to Jean-Charles and Gina Gallo-Boisset for welcoming me into their home and allowing me to be part of such a joyful evening. I was deeply honored.