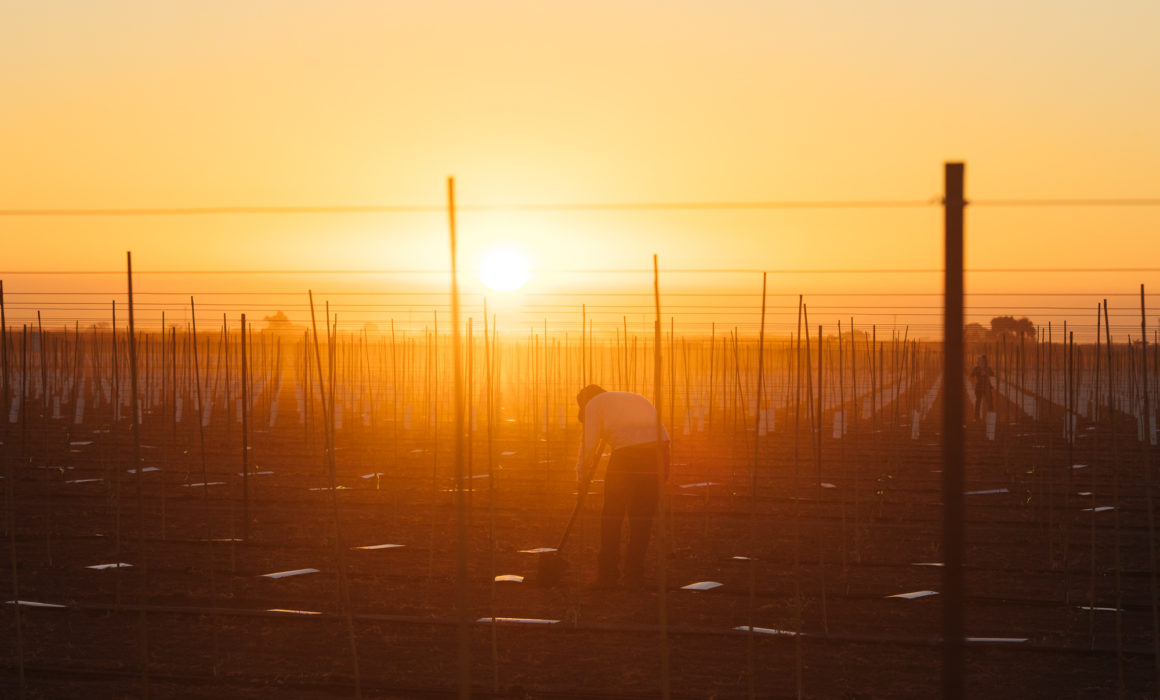 One of the things I love most about photographing for the wine industry is that I get behind-the-scenes access to every stage of the winemaking process. From the sunrise plantings to midnight harvests to the crushing process… all the way through to capturing people as they enjoy the finished product with good friends and family. Seeing the hard work and dedication that goes into each bottle of wine is truly what fulfills me in my profession and fuels me to not only continue doing what I love but supporting that by being an avid consumer myself.
Olive oil might just be the next big plant-based product offering the same experiences and sensory pleasures as wine. Therefore, having an opportunity to photograph Corto's sapling planting was truly an honor and great insight into another aspect of the agricultural industry that I had not witnessed before.
Olive trees are typically planted in the fall, which gets them settled in the soil and usually results in the best growth spurt the following spring. Our day began in Lodi before the crack of dawn, so the fragile saplings could be planted well before the sun's heat had a chance to touch them. Fast forward to mid-morning, when skies were clear, the sun was high and many of the young olive trees were already getting acquainted with their new home.
I loved shooting for Corto and am excited to say that I just returned from Colorado where I photographed for them once again. See below some of my favorite snaps from this shoot, and stay tuned for further photos from Denver that will be up on the blog soon!