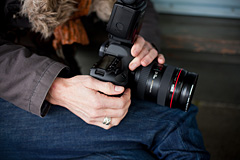 FRANCES GAUL | MENTOR SESSION | STUDIO & FREMONT | SEATTLE, WA
A little while ago Frances came into my studio to have a mentor session.  She had been following my work for a while and wanted some help to push her work to the next level. We talked about everything from studio and on-location lighting to streamlining her post production.  We also spoke quite a bit about how to develop her style.  Your style plays into everything you do from the photo you choose to take, to the editing of your session, to the post production of that image.  I'm very much an experiential learner and I like to teach that way!  We captures images in studio and around Fremont and then processed them in Lightroom to help give her a better idea to these concepts.
If your interested in finding out more about my mentor sessions feel free to 
contact me
.
Be sure to check out her work below.