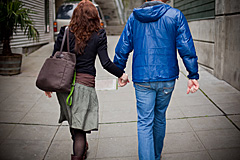 HEATHER & PHIL | MENTOR SESSION | FREMONT & STUDIO | SEATTLE, WA
I've been friends with Heather for a couple of years.  Recently she got married to Phil and they have decided to build a studio on their property in North Seattle.  Before getting started on the project they scheduled a mentor session to talk about everything involved with building their perfect studio: from dimensions, to natural light, to studio lighting, etc.  We had such a great time talking about what they need to build their studio.  I also taught them more about studio lighting and captured a number of images with different lighting set ups before heading to lunch.
If your interested in finding out more about my mentor sessions feel free to contact me.
Be sure to check out her work below.