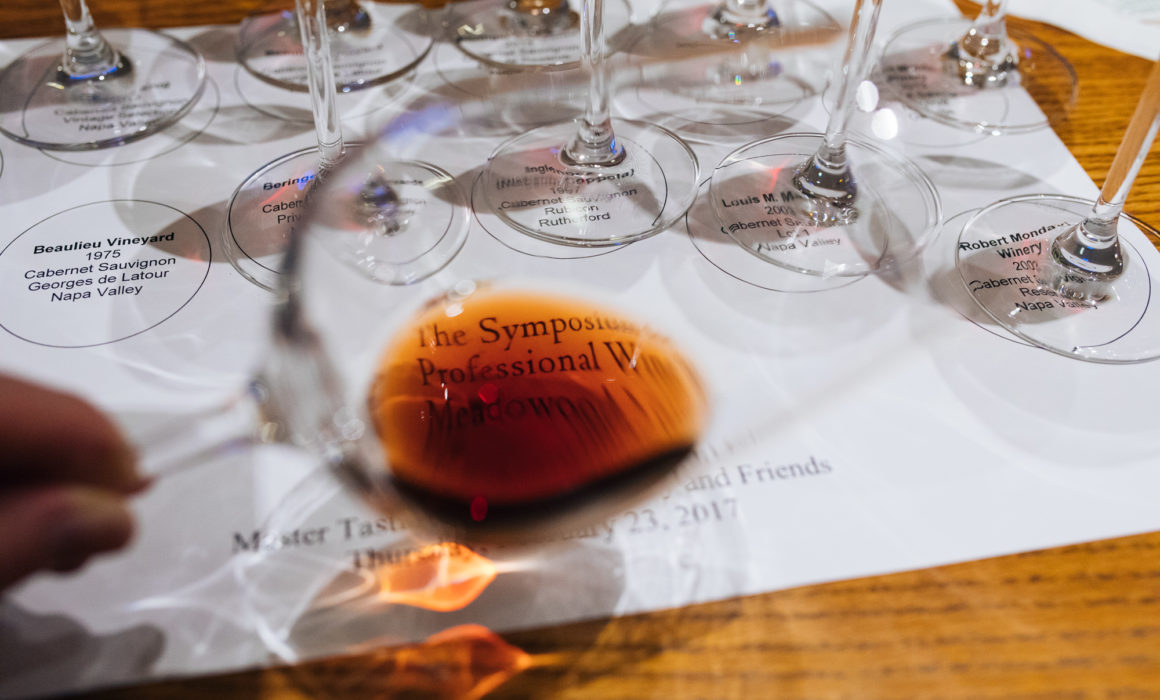 In my previous blog post, I had mentioned that the week of Napa Valley Premiere is one of the most exciting times to be in the valley. The buzz and elegance of the event is unmatchable, but what truly excites me is to see the valley come alive with some of the most influential people in the wine trade from around the world.
Among these are always a truly talented group of about 75 wine writers, critics, columnists, bloggers and other editorial wine content creators, who have been invited to the exclusive Symposium for Professional Wine Writers at Meadowood Napa Valley. This non-profit symposium was founded by Napa Valley Vintners in conjunction with Meadowood, and supported by The Culinary Institute of America (CIA) and helps attendees polish their writing voices, increasing their brand value as writers ans elevating their wine knowledge with themes prevalent in contemporary wine writing and networking with their peers. A combination of lectures, panel discussions, group and individual writing sessions, wine tasting and fine dining make the Symposium an unparalleled career enrichment opportunity for editorial wine, wine-food and wine-travel writers.
I have been fortunate enough to photograph this annual event on a number of occasions, but 2017's lineup of presenters was truly one for the books. Keynote speaker Kevin Zraly was among a robust faculty of writers, editors and coaches including Richard Bradley (Editor-in-chief, Worth Magazine), Evan Goldstein (MS and author), Jim Gordon (Editor, Wines & Vines), Paul Gregutt (Contributing Editor, Wine Enthusiast), Dianne Jacob (Writing Coach, author, freelance, editor), Chris Macias (Critic-at-large; The Sacramento Bee), Meredith May (Owner, The SOMM Journal and Co-founder: The Tasting Panel and The Clever Root), Madeline Puckette (co-founder and content director of Wine Folly), Leslie Sbrocco, author, speaker, consultant, television host; Julia Cosgrove, vice president and editor-in-chief, AFAR; Esther Mobley, wine, beer and spirits writer, San Francisco Chronicle; Michael Shapiro, journalism professor, founder of The Big Roundtable; and Chris Knutsen, executive editor, Wall Street Journal Magazine NVV and Meadowood, thank you for allowing me the opportunity to help illustrate this incredible event once again!